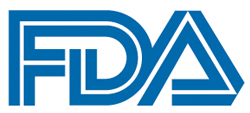 November 17, 2017—Yesterday, the U.S. Food and Drug Administration approved the use of sunitinib for the adjuvant treatment of adult patients with high risk of recurrence of renal cell carcinoma (RCC) following initial nephrectomy. This marks the first adjuvant treatment approved for patients with RCC.
"[P]atients with this disease who have a nephrectomy are often at high risk of the cancer returning," said Richard Pazdur, MD, director of the FDA's Oncology Center of Excellence and acting director of the Office of Hematology and Oncology Products in the FDA's Center for Drug Evaluation and Research in the approval
statement
. "There is now an approved therapy for patients who previously did not have options to potentially reduce cancer recurrence."
Sunitinib, a multi-kinase inhibitor, was first approved in 2006 for the treatment of gastrointestinal stromal tumors (GISTs) following disease progression on imatinib mesylate or for patients intolerant to the drug. Sunitinib is also approved for the treatment of well-differentiated pancreatic neuroendocrine tumors (pNETs) for patients with unresectable locally advanced, or metastatic disease, and for the treatment of advanced RCC.
This expanded approval for sunitinib is based on results from the phase III S-TRAC trial (
NCT00375674
), which were
presented
and
published
simultaneously at the ESMO 2016 Congress and in the
New England Journal of Medicine
last October.
In the study, 615 patients with clear cell RCC were randomized 1:1 to receive sunitinib (309) or placebo (306). With a median follow-up of 5.4 years, the median length of disease-free survival (DFS) was 6.8 years (95% CI, 5.8-not reported [NR]) for patients receiving sunitinib compared with 5.6 years (95% CI, 3.8-6.6) for patients receiving placebo. In higher-risk patients, median DFS was 6.2 years (95% CI, 4.9-NR) compared with 4.0 years (95% CI, 2.6-6.0) for sunitinib and placebo, respectively. The 5-year DFS rate was 59.3% for the sunitinib arm compared with 51.3% for the placebo arm.
Treatment-related adverse events (AEs), of any grade, were observed in 99.7% of patients receiving sunitinib, compared with 88.5% of patients receiving placebo. High grade AEs were observed in 63.4% and 21.7% of patients, respectively. The most common AEs in the sunitinib arm were diarrhea (56.9%), palmar-plantar erythrodysesthesia (50.3%), hypertension (36.9%), fatigue (36.9%), and nausea (34.3%).
Other severe side effects of sunitinib include hepatotoxicity (for which the label contains a box warning), low left ventricular ejection fraction, heart attack prolonged QT intervals, hemorrhaging, tumor lysis syndrome, blood clots, proteinuria, thyroid dysfunction, hypoglycemia, and osteonecrosis.
--
Jonathan A. Bell
Published Online: Friday, November 17, 2017