Trastuzumab-dkst is the first biosimilar approved for the treatment of HER2-postive breast cancer and metastatic stomach cancer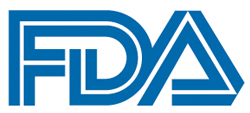 December 1, 2017—Today, the U.S. Food and Drug Administration (FDA) approved the use of trastuzumab-dkst, a biosimilar of reference trastuzumab, for the treatment of patients with HER2-positive breast cancer, gastric cancer, or gastroesophageal junction adenocarcinoma.
This is the first ever biosimilar approved in the U.S. for the treatment of breast or stomach cancers. This approval marks the second approval of a biosimilar for the treatment of cancer in the U.S. following the
approval
of bevacizumab-awwb for the treatment of colorectal, lung, kidney, cervical, and brain cancers in September of this year.
"The FDA continues to grow the number of biosimilar approvals, helping to promote competition that can lower health care costs. This is especially important when it comes to diseases like cancer, that have a high cost burden for patients," said FDA Commissioner Scott Gottlieb, MD, in the approval
announcement
. "We're committed to taking new policy steps to advance our biosimilar pathway and promote more competition for biological drugs."
Biosimilars are biological products—that is, a drug derived from a living organism, including humans, other animals, yeast, or other microorganisms. Approval of biosimilars require that equivalence to the reference product be established, based on data measuring safety, purity, and efficacy. Structural and functional characterization, animal study data, pharmacokinetic and pharmacodynamic data, and clinical immunogenicity, safety, and effectiveness data are all used to demonstrate biosimilarity.
Biosimilars are unique in their approval process as detailed in the Biologics Price Competition and Innovation (BPCI) Act of 2009, a part of the Affordable Care Act. Under the BPCI, a biosimilar is able to rely on clinical data from the reference drug for its approval, as long as equivalence is established. Trastuzumab-dkst is the eighth biosimilar agent approved in the U.S., and the fourth this year.
Trastuzumab-dkst has been approved as a biosimilar agent, not as an interchangeable product.
Common side effects of trastuzumab-dkst for the treatment of HER2-positive breast cancer are the same as reference trastuzumab and include headache, diarrhea, nausea, chills, fever, infection, congestive heart failure, insomnia, cough, and rash. Common side effects for the treatment of HER2-positive metastatic stomach cancer include neutropenia, diarrhea, fatigue, anemia, stomatitis, weight loss, upper respiratory tract infections, fever, thrombocytopenia, mucosal inflammation, nasopharyngitis, dysgeusia. Serious treatment related adverse events of trastuzumab-dkst include worsening of chemotherapy-induced neutropenia.
Like reference trastuzumab, the
label
for trastuzumab-dkst contains a Boxed Warning for increased risks of cardiomyopathy, infusions reactions, pulmonary toxicity, embryo-fetal toxicity. The FDA stresses that patients should stop taking trastuzumab-dkst or its reference product if cardiomyopathy, anaphylaxis, angioedema, interstitial pneumonitis, or acute respiratory distress syndrome occur. Patients should be advised of the potential risk to a developing fetus and to use effective contraception.
--
Jonathan A. Bell
Published Online: Friday, December 01, 2017