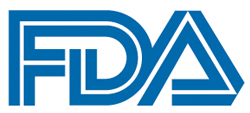 The FDA has approved telotristat ethyl (Xermelo) for use in combination with somatostatin analog (SSA) as a treatment for carcinoid syndrome diarrhea in patients with metastatic neuroendocrine tumors (NETs), according to a statement from the drug's developer, Lexicon Pharmaceuticals.
The application for telotristat ethyl was based in part on data from 2 phase III trials, both of which demonstrated significant reductions in the frequency of daily bowel movements with telotristat ethyl versus placebo. In the first study, TELESTAR, telotristat ethyl reduced daily bowel movements by up to 35%. In the second study, TELECAST, there was also a significant reduction in bowel movements (P = .004).
The phase III TELESTAR study enrolled 135 patients with metastatic NETs and a documented history of inadequately controlled carcinoid syndrome (defined as ≥4 daily bowel movements). Patients were randomized to receive oral telotristat ethyl three times per day at 250 mg (n = 45), 500 mg (n = 45), or placebo (n = 45). Treatment with a somatostatin analog was maintained throughout the trial. Telotristat ethyl was approved at the 250 mg dose.
Click here to read the full article at OncLive.com