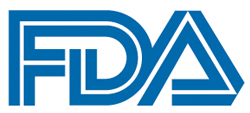 October 19, 2017—Yesterday, the U.S. Food and Drug Administration approved the second chimeric antigen receptor (CAR) T-cell therapy, axicabtagene ciloleucel (axi-cel).
Axi-cel is approved for the treatment of adults with certain types of large B-cell non-Hodgkin lymphoma (NHL) who have not responded, or who have relapsed following two prior lines of therapy. This follows the approval of the CAR T-cell therapy
tisagenlecleucel
in August of this year, for the treatment of B-cell precursor acute lymphoblastic leukemia (ALL).
"Today marks another milestone in the development of a whole new scientific paradigm for the treatment of serious diseases," said FDA Commissioner Scott Gottlieb, MD, in a
statement
. "In just several decades, gene therapy has gone from being a promising concept to a practical solution to deadly and largely untreatable forms of cancer."
The director of the FDA's Center for Biologics Evaluation and Research (CBER), Peter Marks, MD, PhD, added, "the approval of [axi-cel] brings this innovative class of CAR T-cell therapies to an additional group of cancer patients with few other options—those adults with certain types of lymphoma that have not responded to previous treatments."
The safety and efficacy of axi-cel were evaluated in the multicenter, single arm, phase 1/2 ZUMA-1 trial (
NCT02348216
), which is still recruiting participants.
Results
presented at the 2017 AACR Annual Meeting demonstrated that among 101 evaluable patients, 92 (82%) had achieved an objective response. Further, 55 patients (54%) had achieved a complete response (CR). At a median follow up of 8.7 months, 44% of patients were in response with 39% of all patients at CR. The median duration of response was reported to be 8.2 months overall and had not been reached for patients who achieved a CR. Median overall survival had not been reached.
Axi-cel is approved for use in adult patients with large B-cell lymphoma after the failure of at least two other lines of treatment, including diffuse large B-cell lymphoma (DLBCL), primary mediastinal large B-cell lymphoma (PMBCL), high grade B-cell lymphoma, as well as DLBCL arising from follicular lymphoma. In a
press release
from February of this year, topline data was released separating ORR and CR by specific lymphoma type. DLBCL (77 patients) had an ORR of 82% and a CR of 49% while PMBCL and transformed follicular lymphoma (24 patients) had an ORR of 83% and a CR of 71%.
Axi-cel carries a boxed warning for cytokine release syndrome (CRS), a systemic response to the activation and proliferation of CAR T-cells that causes high fever and flu-like symptoms, as well as for neurologic events/toxicities, which were reported in 13% and 28% of patients, respectively. Other common adverse events reported include neutropenia (66%), leukopenia (44%), anemia (43%), febrile neutropenia (31%), and encephalopathy (21%). The ZUMA-1 trial also reported that all CRS and neurologic events were resolved, save one minor neurologic event.
Due to the risk of CRS and other adverse neurological events, axi-cel is being approved with a risk evaluation and mitigation strategy (REMS), which includes elements to assure safe use (ETASU). This means, the FDA requires hospitals and associated clinics that will treat patients with axi-cel to be specially certified to recognize and manage CRS and neurological toxicities.
The FDA also announced they will soon release a comprehensive policy to address the agency's plan to support the development of cell-based regenerative medicine. The policy is expected to clarify how the agency applies its expedited programs to breakthrough products that utilize CAR T-cell and other gene therapies. "This approval demonstrates the continued momentum of this promising new area of medicine, continued Commissioner Gottlieb, "and we're committed to supporting and helping expedite the development of these products."
--
Jonathan A. Bell
Published Online: Thursday, October 19, 2017