FDA Approves Pembrolizumab for Hodgkin Lymphoma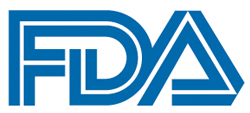 The FDA has granted an accelerated approval to pembrolizumab (Keytruda) for the treatment of adult and pediatric patients with classical Hodgkin lymphoma (cHL) who are refractory or have relapsed after 3 or more lines of therapy.
The approval is based on data from a nonrandomized, open-label clinical trial in which, at a median follow-up of 9.4 months, the overall response rate (ORR) with pembrolizumab was 69% (95% CI, 62-75). The ORR included complete responses in 22% of patients and partial responses in 47% of patients. The median duration of response was 11.1 months (range, 0+ to 11.1).
The multicenter study enrolled 210 adult patients with relapsed/refractory cHL. Of the overall population, 129 patients had received autologous stem cell transplantation and 175 patients had received brentuximab vedotin (Adcetris). The median number of prior therapies was 4 (range, 1-12).
Click here to read the full article at OncLive.com