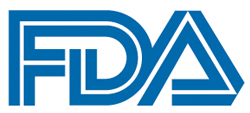 The FDA granted nivolumab (Opdivo) accelerated approval for the treatment of patients with classical Hodgkin lymphoma (cHL) that has relapsed or progressed after autologous hematopoietic stem cell transplantation (HSCT) and posttransplantation brentuximab vedotin (Adcetris).
The approval was based on an objective response rate (ORR) of 65% (n = 62) in 95 patients enrolled in 2 single-arm trials (Trial 8 and Trial 9) of nivolumab in patients with relapsed or refractory cHL. Nivolumab is now the first PD-1 inhibitor approved for a hematologic malignancy.
Trials 8 and 9 both included patients with cHL after failure of autologous HSCT and posttransplantation brentuximab vedotin, and accrued patients regardless of PD-L1 status. Nivolumab was administered at 3 mg/kg IV over 60 minutes every 2 weeks until disease progression or unacceptable toxicity.
Click here to read the full article at OncLive.com