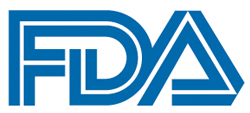 The FDA has approved the PARP inhibitor niraparib (Zejula) for the maintenance treatment of adult patients with recurrent epithelial ovarian, fallopian tube, or primary peritoneal cancer who are in complete or partial response to platinum-based chemotherapy.
The approval is based on the phase III NOVA trial, in which niraparib reduced the risk of progression or death by 73% compared with placebo for patients with germline BRCA-positive platinum-sensitive, recurrent ovarian cancer.
After a median follow-up of 16.9 months, the median progression-free survival (PFS) with maintenance niraparib was 21 months compared with 5.5 months for placebo in patients with germline BRCA mutations (HR, 0.27; 95% CI, 0.17-0.41; P <.001). These findings remained consistent across subgroups of patients, including those without BRCA mutations.
Click here to read the full article at OncLive.com