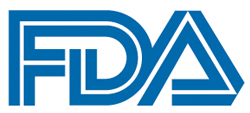 August 30, 2017—Today, the U.S. Food and Drug Administration, for the first time ever, approved a CAR T-cell therapy for pediatric and adult patients 25 years of age or younger with B-cell precursor acute lymphoblastic leukemia (ALL) that is refractory or in its second (or subsequent) relapse. This marks the first ever approval of a gene therapy in the United States.
"We're entering a new frontier in medical innovation with the ability to reprogram a patient's own cells to attack a deadly cancer," said FDA Commissioner Scott Gottlieb, MD in a
statement
. "New technologies such as gene and cell therapies hold out the potential to transform medicine and create an inflection point in our ability to treat and even cure many intractable illnesses"
Tisagenlecleucel is a CD19-targeted chimeric antigen receptor (CAR) T-cell therapy designed to reprogram cytotoxic T cells and eliminate targeted cancer cells. Tisagenlecleucel is a patient-specific, genetically-modified autologous immunotherapy that requires a patient's lymphocytes to be collected and genetically modified at specific manufacturing centers. In this process a gene containing the CAR protein is introduced, allowing the direction of T cells to leukemic cells containing the surface antigen CD19.
The safety and efficacy of tisagenlecleucel is being evaluated in the phase 2 ELIANA trial (
NCT02435849
), that is still currently recurring participants. An
interim analysis
presented at the 2017 European Hematology Association Annual Meeting showed that among 63 evaluable patients, 52 (83%) had achieved complete remission or complete remission with an incomplete hematologic recovery within 3 months.
"[Tisagenlecleucel] is a first-of-its-kind treatment approach that fills an important unmet need for children and young adults with this serious disease," said Peter Marks, MD, PhD, director of the FDA's Center for Biologics Evaluation and Research (CBER). "Not only does [tisagenlecleucel] provide these patients with a new treatment option where very limited options existed, but a treatment option that has shown promising remission and survival rates in clinical trials."
With today's approval, the FDA also expanded the approval of tocilizumab to treat CAR T-cell induced cytokine release syndrome (CRS) in patients 2 years of age or older. Due to the risk of CRS and other adverse neurological events, tisagenlecleucel is being approved with a risk evaluation and mitigation strategy (REMS), which includes elements to assure safe use (ETASU). This means, the FDA requires hospitals and associated clinics that will treat patients with tisagenlecleucel to be specially certified.
--
Published Online: August 30, 2017