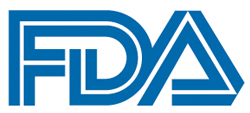 October 31, 2017—Today, the U.S. Food and Drug Administration granted accelerated approval for the use of acalabrutinib, a Burton tyrosine kinase (BTK) inhibitor, for the treatment of adults patients with mantle cell lymphoma (MCL) following treatment with at least one prior therapy.
"Mantle cell lymphoma is a particularly aggressive cancer," said Richard Pazdur, MD, director of the FDA's Oncology Center of Excellence and acting director of the Office of Hematology and Oncology Products in the FDA's Center for Drug Evaluation and Research in the
announcement
. "For patients who have not responded to treatment or have relapsed, [acalabrutinib] provides a new treatment option that has shown high rates of response for some patients in initial studies."
Today's approval is based on findings from the phase II ACE-LY-004 trial (
NCT02213926
), in which 124 patients with MCL received oral acalabrutinib at 100 mg, twice daily. With a median follow-up of 15.2 months, the overall response rate (ORR) was 80% (95% CL, 72%-87%), with a complete response (CR) and a partial response (PR) rate of 40% each. The median duration of response has not yet been reached, but current responses are greater than 20 months.
Common adverse events (AEs) include anemia (46%), thrombocytopenia (44%), headache (39%), neutropenia (36%), diarrhea (31%), fatigue (28%), myalgia (21%), and bruising (21%), a class effect for BTK inhibition.
A confirmatory trial, the placebo-controlled phase III ACE-LY-308 (
NCT02972840
) will evaluate acalabrutinib in combination with bendamustine and rituximab as a first-line therapy for patients with untreated MCL. This trial is currently recruiting.
--
Jonathan A. Bell
Published Online: Tuesday, October 31, 2017