Accreditation/Credit Designation
Physicians' Education Resource®, LLC, is accredited by the Accreditation Council for Continuing Medical Education (ACCME) to provide continuing medical education for physicians.
Physicians' Education Resource®, LLC, designates this enduring material for a maximum of 1.0 AMA PRA Category 1 Credit™. Physicians should claim only the credit commensurate with the extent of their participation in the activity.
Physicians' Education Resource®, LLC, is approved by the California Board of Registered Nursing, Provider #16669, for 1.0 Contact Hour.
This activity, COPE Activity Number 122390, is accredited by COPE for continuing education for optometrists.
Acknowledgment of Support
This activity is supported by an educational grant from Bausch + Lomb.
Expert Illustrations & Commentaries™: Visualizing the Role of Nitric Oxide in Glaucoma

Release Date: August 31, 2021
Expiration Date: August 31, 2022
Activity Overview
This Expert Illustrations and Commentaries™ is a video-based program in which 2 experts share their insights and experience in the diagnosis and treatment of glaucoma. In this activity, faculty members focus on the pathophysiology of glaucoma and the emerging benefits of using nitric oxide (NO) to target the conventional outflow pathway. Their discussion is enriched with the use of video animations to illustrate the pathophysiology of glaucoma and the mechanisms of action for nitric oxide–donating agents. The use of these animated segments helps to make somewhat complicated subject matter more easily understood. This unique format is designed to help clinicians assimilate newer treatments into practice by gaining a better understanding of how they address the underlying pathophysiology.
Acknowledgement of Commercial Support
This activity is supported by an educational grant from Bausch + Lomb.
Instructions for This Activity and Receiving Credit
Complete the activity (including pre- and post-activity assessments).
Answer the evaluation questions.
Request credit using the drop-down menu.
You may immediately download your certificate.
Target Audience
This educational activity is directed toward ophthalmologists and optometrists, including those in residency and fellowship training. Other clinicians involved in the care of patients with a diagnosis of glaucoma are also invited to participate.
Learning Objectives
Upon successful completion of this activity, you should be better prepared to:
Characterize the structural and functional changes that occur in aqueous humor outflow routes in open-angle glaucoma (OAG)
Explain the differences in mechanism of action of NO-donor therapy and other classes of topical glaucoma treatments
Compare and contrast efficacy and safety data from topical glaucoma therapy classes
Apply patient- and treatment-related factors for optimal management of OAG with topical therapies
Faculty, Staff, and Planners' Disclosures
The staff of Physicians' Education Resource®, LLC have no relevant financial relationships with ineligible entities.
Faculty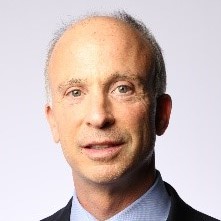 Jason Bacharach, MD
Medical Director
North Bay Eye Associates, Inc.
Sonoma County, CA
Co-Director, Glaucoma Division
California Pacific Medical Center
San Francisco, CA
Disclosures: Grant/Research Support: NiCox; Consultant: Bausch + Lomb; Speaker's Bureau: Bausch + Lomb.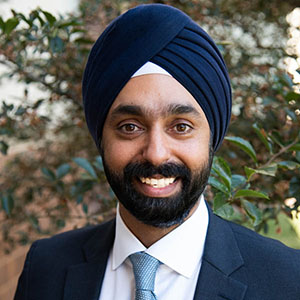 Inder Paul Singh, MD, MPH
President
The Eye Centers of Racine and Kenosha, LLC
Racine and Kenosha, WI
Surgical Instructor
The Chicago Medical School
North Chicago, IL
Disclosures: Grant/Research Support: Glaxos, iSTAR Medical, Ivantis, Nova Eye; Consultant: Bausch + Lomb, Allergan, Ivantis, Ace Vision, Glaxos, Visus Therapeutics, Nova Eye, Sight Sciences; Speaker's Bureau: Bausch + Lomb, Allergan, Ivantis, Glaxos, New World Medical, Sun Pharma, Sight Sciences.
PER® mitigated all COI for faculty, staff, and planners prior to the start of this activity by using a multistep process.
Off-Label Disclosure and Disclaimer
This activity may or may not discuss investigational, unapproved, or off-label use of drugs. Learners are advised to consult prescribing information for any products discussed. The information provided in this accredited activity is for continuing education purposes only and is not meant to substitute for the independent clinical judgment of a healthcare professional relative to diagnostic, treatment, or management options for a specific patient's medical condition. The opinions expressed in the content are solely those of the individual faculty members and do not reflect those of PER® or any company that provided commercial support for this activity.
---
Login or Register to Start Activity
Please use the form below to Register or Log In to begin Activity.