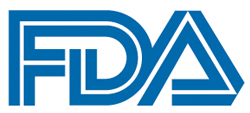 November 6, 2017—Today, the U.S. Food and Drug Administration approved the use of vemurafenib, a BRAF inhibitor, for adult patients with Erdheim-Chester Disease (ECD), a rare blood cancer. Vemurafenib's approval is specific for patients with a BRAF
V600
mutation. This marks the first FDA-approval for ECD.
"Today's approval of [vemurafenib] for patients with ECD demonstrates how we can apply knowledge of the underlying genetic characteristics of certain malignancies to other cancers," said Richard Pazdur, MD, director of the FDA's Oncology Center of Excellence and acting director of the Office of Hematology and Oncology Products in the FDA's Center for Drug Evaluation and Research in the approval
announcement
. "This product was first approved in 2011 to treat certain patients with melanoma that harbor the BRAF
V600E
mutation, and we are now bringing the therapy to patients with a rare cancer with no approved therapies."
ECD is a slow-growing form of blood cancer that originates in the bone marrow and stimulates an increased production of histiocytes, a type of white blood cell. ECD can infiltrate into many organs and tissues, including the heart, lungs, and brain. ECD is an incredibly rare cancer, estimated to affect between 600 to 700 patients worldwide. Overall, patients with ECD have very limited life expectancies. Approximately 54% of patients with ECD harbor the BRAF
V600
mutation vemurafenib has been approved to treat.
Vemurafenib's approval is based on results from the phase II VE-BASKET study (
NCT01524978
) in which 22 patients with ECD containing a BRAF
V600
mutation received 960 mg vemurafenib twice daily until disease progression or discontinuation due to toxicity. The primary endpoint of this trial was overall response rate (ORR). Of the patients with ECD, 11 (50%) achieved a partial response (PR) and 1 (4.5%) achieved a complete response (CR).
Common adverse events of vemurafenib included arthralgia (65%), fatigue (58%), rash macropapular (54%), alopecia (54%), skin papilloma (54%), prolonged QT interval (46%), and palmar-plantar erythrodysesthesia syndrome (46%). Severe side effects of vemurafenib included the development of squamous cell carcinoma of the skin (45%) or other cancers.
--
Jonathan A. Bell
Published Online: Monday, November 06, 2017