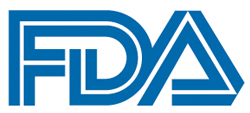 December 20, 2017—Yesterday, the U.S. Food and Drug Administration approved the use of bosutinib, an oral tyrosine kinase inhibitor (TKI), for the treatment of patients with newly-diagnosed chronic phase Philadelphia chromosome positive (Ph+) chronic myelogenous leukemia (CML) based on results from the phase III BFORE trial (
NCT02130557
).
Bosutinib has been approved for the treatment of adult patients with chronic, accelerated, or blast phase Ph+ CML with resistance or intolerance to prior therapy since September 2012.
In the open-label, randomized, multicenter trial, 487 patients with newly diagnosed chronic phase Ph+ CML were randomized 1:1 to receive either bosutinib (268) 400 mg QD or imatinib (265) 400 mg QD. A 400 mg dose of bosutinib was utilized to reduce adverse events (AEs) reported in prior studies with a 500 mg dose.
The primary outcome measure was major molecular response (MMR) at 12 months. MMR at 12 months was reported to be 47.2% (95% CI, 40.9-53.4) in the bosutinib arm and 36.9% (95% CI, 30.8-43.0) in the imatinib arm.
"Among patients with CML today, with the various treatment options available, it is important to recognize the unique needs of each of my CML patients and prescribe treatments that best meet those needs," said Jorge E. Cortes, MD, The University of Texas MD Anderson Cancer Center in a
statement
. "The efficacy and distinct tolerability profile of [bosutinib] make it an important and useful treatment option for newly diagnosed CML patients."
Reported AEs in the trial were consistent with the known safety profile for bosutinib and included diarrhea (70%), nausea (35%), thrombocytopenia (35%), rash (34%), increased alanine aminotransferase (31%), abdominal pain (25%), and increased aspartate aminotransferase (23%).
Full prescribing information for bosutinib is available
here
.
--
Jonathan A. Bell
Published Online: Wednesday, December 20, 2017