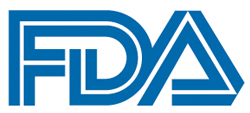 The FDA has approved nivolumab (Opdivo) for patients with metastatic or recurrent squamous cell carcinoma of the head and neck (SCCHN) following progression on platinum-based therapy.
The approval is based on the CheckMate-141 study, in which the median overall survival (OS) with nivolumab was 7.5 months compared with 5.1 months with investigator's choice (HR, 0.70; 95% CI, 0.52-0.92; P = .0101). The objective response rate (ORR) was 13.3% with nivolumab and 5.8% for investigator's choice.
In the trial, 361 patients with cancer of the oral cavity, pharynx, or larynx were randomized in a 2:1 ratio to receive nivolumab (n = 240) or investigator's choice of cetuximab (12.4%), methotrexate (44.6%), or docetaxel (43%; N = 121). Nivolumab was administered intravenously at 3 mg/kg every 2 weeks. Cetuximab was administered at 400 mg/m2 for the first dose followed by 250 mg/m2 weekly. Methotrexate was administered at 40 mg/m2 weekly. Docetaxel was administered at 30 mg/m2 weekly.
Click here to read the full article at OncLive.com