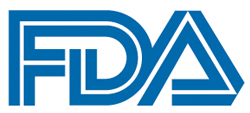 The FDA has approved midostaurin (Rydapt) for the treatment of adult patients with newly diagnosed FLT3-positive acute myeloid leukemia (AML) in combination with standard cytarabine and daunorubicin induction and cytarabine consolidation.
The drug has also been approved for the treatment of patients with aggressive systemic mastocytosis (ASM), SM with associated hematological neoplasm (SM-AHN), and mast cell leukemia.
Midostaurin was approved along with a companion diagnostic, the LeukoStrat CDx FLT3 Mutation Assay, to test for FLT3 mutations in patients with AML.
The approval is based on the phase III RATIFY trial in AML and a single-arm phase II study of patients with SM. In the RATIFY trial, the addition of midostaurin to standard chemotherapy reduced the risk of death by 23% compared with chemotherapy alone in patients with AML who harbored an FLT3 mutation. After censoring for patients who received stem cell transplants, the overall survival (OS) benefit with midostaurin remained steady at 25%.
Click here to read the full article at OncLive.com