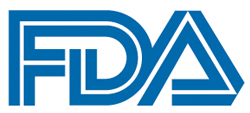 April 17, 2017—Today, the U.S. Food and Drug Administration approved the marketing of Philips IntelliSite Pathology Solution (PIPS) to aid in the review and interpretation of formalin-fixed paraffin embedded (FFPE) tissue. This is following up from the FDA's approval of PIPS whole slide imaging system last week. This new technology is set to replace traditional methods of tissue biopsy imaging, storage, and records management. PIPS is the first digital pathology system approved for this purpose.
The FDA has reviewed PIPS through the de novo premarket review pathway in order to assure its safety and efficacy. Through this, the FDA evaluated data from multiple sites, readers, organs, and modalities in approximately 2,000 cases. Efficacy of the whole slide imaging system was determined in comparison to traditionally mounted glass slides. The major discordance rates of the two modalities were comparable: 4.7% in the digital system, 4.4% in the optical system. Overall inter-system and inter-site agreement rates were both above 90%.
From a statement released last week, the Director of the Office of In Vitro Diagnostics and Radiological Health in the FDA's Center for Devices and Radiological Health, Alberto Gutierrez, Ph.D., said, "because the system digitizes slides that would otherwise be stored in physical files, it also provides a streamlined slide storage and retrieval system that may ultimately help make critical health information available to pathologists, other health care professionals and patients faster."
Marketing of PIPS has been granted to Philips Medical Systems Nederland B.V.