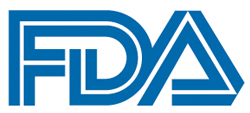 August 17, 2017—Today, the U.S. Food and Drug Administration approved the use of inotuzumab ozogamicin, an antibody-drug conjugate, for the treatment of adults with relapsed or refractory B-cell precursor acute lymphoblastic leukemia (ALL) to Pfizer, Inc.
"For adult patients with B-cell ALL whose cancer has not responded to initial treatment or has returned after treatment, life expectancy is typically low," said Richard Pazdur, M.D., director of the FDA's Oncology Center of Excellence and acting director of the Office of Hematology and Oncology Products in the FDA's Center for Drug Evaluation and Research in a
news release
. "These patients have few treatments available and today's approval provides a new, targeted treatment option."
Inotuzumab ozogamicin is a targeted therapy that is thought to work by binding to CD22 antigen expressing B-cell ALL cancer cells, blocking their growth.
The safety and efficacy of inotuzumab ozogamicin were evaluated in the phase 3 INO-VATE ALL trial (NCT01564784), an randomized, open-label trial,
reported
in the New England Journal of Medicine in August of last year. Three hundred twenty-six (326) patients were randomized to receive inotuzumab ozogamicin or investigator's choice chemotherapy. Complete remission (CR) or complete remission with incomplete hematologic recovery (CRi) rates were significantly higher in patients receiving inotuzumab ozogamicin than in the standard-therapy group, 80.7% versus 29.4%. Duration of remission was also longer in patients receiving inotuzumab ozogamicin, 4.6 months versus 3.1 months for patients receiving standard chemotherapy. Median overall survival was 7.7 months and 6.7 months for patients receiving inotuzumab ozogamicin and standard chemotherapy, respectively.
The most common grade 3 or higher adverse events for patients receiving inotuzumab ozogamicin were liver-related, the most common being veno-occlusive disease (VOD).
--
Published Online: Thursday, August 17, 2017