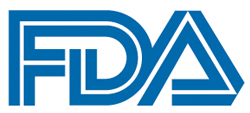 September 1, 2017—Today, the U.S. Food and Drug Administration approved the use of gemtuzumab ozogamicin for the treatment of adults patients with newly diagnosed CD33-antigen-positive acute myeloid leukemia (AML) and pediatric patients aged 2 years and older for relapsed/refractory CD33-positive AML.
First approved in May of 2000 for older patients with relapsed CD33-positive AML, and later voluntarily withdrawn after confirmatory trials failed to verify clinical benefit, this new approval includes a lower recommended dose, changed schedule, and different patient population.
Gemtuzumab ozogamicin is a targeted therapy comprised of a humanized anti-CD33 monoclonal antibody conjugated to calicheamicin, an antitumor antibiotic that induces double strand breaks in DNA.
The safety and efficacy of gemtuzumab ozogamicin as a monotherapy was evaluated in two trials. The EORTC-GIMEMA AML-19 Trial (
NCT00091234
) which included 237 patients over the age of 60 with newly diagnosed AML who could not tolerate or otherwise chose to forego cytotoxic chemotherapy were randomized to receive gemtuzumab ozogamicin or supportive care. Patients receiving gemtuzumab ozogamicin had a median overall survival (OS) of 4.9 months, compared to 3.6 months for patients receiving supportive care. The 1-year OS rates were 24.3% and 9.7%, respectively. [
PubMed
]
The second trial, a single-arm trial evaluating 57 patients with relapsed, CD33-positive AML found that 26% of patients receiving a single course of gemtuzumab ozogamicin achieved a complete remission that lasted for a median of 11.6 months. [
PubMed
]
"We are approving [gemtuzumab ozogamicin] after a careful review of the new dosing regimen, which has shown that the benefits of this treatment outweigh the risk," said Richard Pazdur, MD, director of the FDA's Oncology Center of Excellence and acting director of the Office of Hematology and Oncology Products in the FDA's Center for Drug Evaluation and Research in
statement
. "[Gemtuzumab ozogamicin's] history underscores the importance of examining alternative dosing, scheduling, and administration of therapies for patients with cancer, especially in those who may be most vulnerable to the side effects of treatment."
For more information on the approval and drug information, please visit the FDA's
website
.
--
Published Online: September 1, 2017