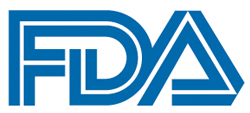 The FDA has granted brigatinib (Alunbrig) an accelerated approval as a treatment for patients with metastatic ALK-positive non–small cell lung cancer (NSCLC) who are resistant to prior crizotinib (Xalkori).
The approval is based on findings from the phase II ALTA trial, in which the confirmed objective response rate for brigatinib at 180 mg daily was 53% (95% CI, 43-62) and the median progression-free survival (PFS) was 13.8 months.
The ALTA trial enrolled 222 patients with ALK-positive NSCLC following progression on crizotinib. Patients were randomized to receive brigatinib at either 90 mg daily (n = 112) or 180 mg daily with a 7-day lead in period at 90 mg per day (n = 110). Sixty-nine percent of patients had brain metastases at the time of enrollment.
The median age of patients across the study was 54 years, and ECOG performance status (PS) was primarily 0 and 1 (93%), with 7% having an ECOG PS of 2. Sixty percent of patients did not have a smoking history prior to entering the trial and 74% had received prior chemotherapy. Sixty-five percent of patients had experienced a complete or partial response to crizotinib.
Click here to read the full article at OncLive.com