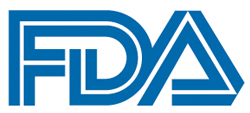 September 28, 2017—Today, the U.S. Food and Drug Administration approved abemaciclib, a CDK4/6 inhibitor, in combination with fulvestrant, for adult patients with HR-positive, HER2-negative advanced or metastatic breast cancer following progression from endocrine therapy alone. Abemaciclib has also been approved as a monotherapy for HR-positive, HER2-negative patients who have progressed following systemic treatment with endocrine therapy and chemotherapy.
"[Abemaciclib] provides a new targeted treatment option for certain patients with breast cancer who are not responding to treatment," said Richard Pazdur, MD, director of the FDA's Oncology Center of Excellence and acting director of the Office of Hematology and Oncology Products in the FDA's Center for Drug Evaluation and Research in the approval
announcement
. "And unlike other drugs in the class, it can be given as a stand-alone treatment to patients who were previously treated with endocrine therapy and chemotherapy"
Abemaciclib's indication in combination with fulvestrant is based on data from the phase 3 MONARCH 2 trial (
NCT02107703
). In this trial 669 patients who had progressed while receiving neoadjuvant or adjuvant treatment with endocrine therapy, or who had progressed within the first 12 months following endocrine therapy, were randomized 2:1 to receive abemaciclib in combination with fulvestrant (446), or fulvestrant with placebo (223). Patients were treated with 500 mg (per label) of fulvestrant plus 150 mg of abemaciclib, or fulvestrant plus placebo, twice daily.
Results of this trial were
presented
at the ASCO Annual Meeting earlier this year. Progression-free survival (PFS) for patients receiving the abemaciclib combination was 16.4 months compared with 9.3 months for the placebo group (HR, 0.553; 95% CI, 0.449-0.681;
P
<.001). Objective response rate (ORR) was reported to be 48.1% (95% CI, 42.6-53.6) versus 21.3% (95% CI, 15.1-27.6) in the experimental and control arms, respectively. Further, patients receiving abemaciclib had a complete response rate of 3.5%.
The second indication, as monotherapy following progression in patients who have previously received multiple systemic therapies, is based on data from the phase 2 MONARCH 1 trial (
NCT02102490
). In this single-arm, open-label study, 132 patients received 200 mg of abemaciclib twice daily until disease progression or discontinuation due to toxicity.
Results were
published
in Clinical Cancer Research earlier this month. Investigators reported an ORR of 19.7% (95% CI, 13.3-27.5); the clinical benefit rate (complete response + partial response + stable disease) was 42.4%; median PFS was 6.0 months; and median OS was 17.7 months.
Common side effects of abemaciclib include diarrhea, neutropenia, leukopenia, abdominal pain, nausea, fatigue, infections, anemia, decreased appetite, vomiting, and headaches. Other serious side effects include deep venous thrombosis and pulmonary embolisms.
Abemaciclib is the third inhibitor of cyclin-dependent kinases 4 and 6 approved for patients with breast cancer, following the approval of
palbociclib
in February 2015 and
ribociclib
in March 2017. Abemaciclib is the only CDK4/6 inhibitor of the 3 approved as a monotherapy.
Full prescribing information for abemaciclib can be viewed on the FDA's
website
.
--
Jonathan A. Bell
Published Online: Thursday, September 28, 2017